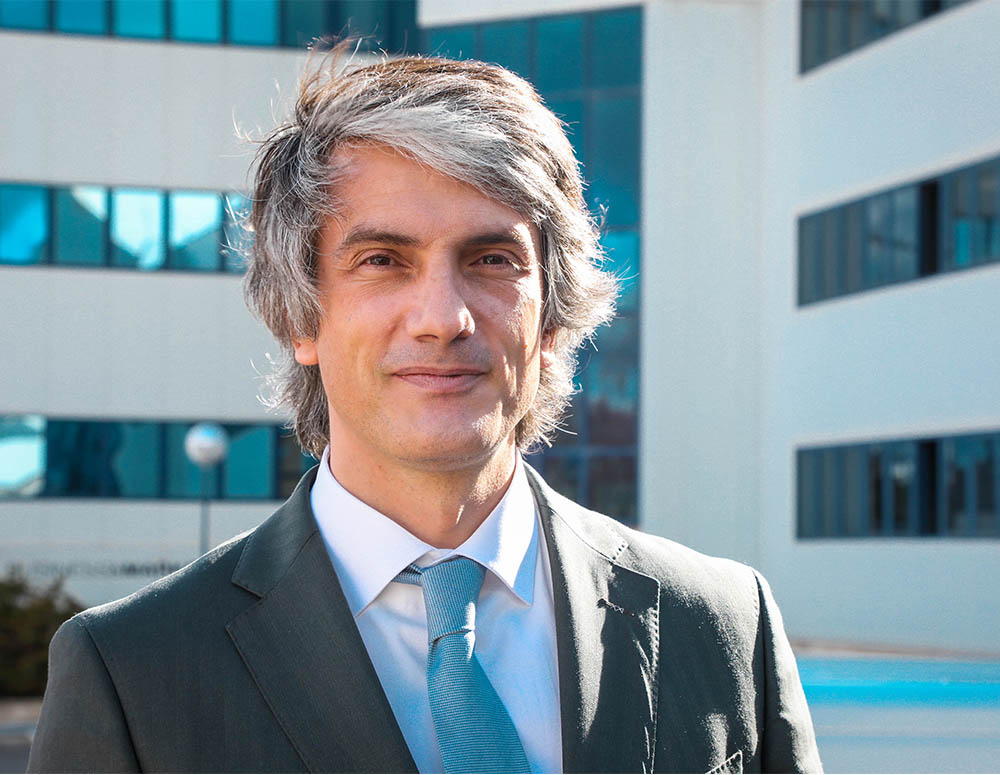 10 Jan

Value-led learning seen as key to a sustainable future
Ramón Arilla Llorente, Rector, ESIC University, Dean, ESIC Business & Marketing School, underlines the importance of education in the development of industrial growth and culture and the importance of teaching ethical business practices to create a better world of tomorrow.
How does ESIC University differentiate from other institutions in Spain and the world?
We were born 55 years ago in a primary school in the center of Madrid. Little by little the project grew. From there we went to the town of Pozuelo in which we now have two campuses. We currently have eight other campuses in major cities in Spain that feature our undergrad and postgraduate studies. Our business school includes technical studies for professionals and courses specifically adapted to business. We have 10 campuses in Spain and two international campuses in Curitiba, Brazil, and Medellin, Colombia. We have agreements with more than 120 universities in 40 countries on five continents. Our global mission is key to our short- and long-term roadmaps. ESIC has gone from a business school focused on a few degrees for our local market to a higher education institute that stands atop three pillars: a university that awards official degrees under the criteria posed by local law; a business school with specialized master's degrees and executive learning; and an institution that provides advanced vocational degrees.
ESIC is the only university in Spain singularly dedicated to marketing, enterprise, communication and digital economics. We delve deep into the very fabric of business. The programs we offer at ESIC are built from an active listening practice we carry out in authentic business environments. We work backwards from the needs and challenges of industry to our curriculum so future graduates become highly employable professionals. This strategy is a large part of how our professors become interested in joining our faculty; most are active participants in the real business world. It is a transformative and unique process that allows us to pass valuable firsthand business experience to students. We differentiate from other institutions through our acute focus and proximity to hands-on business experiences and our humanitarian values. We want to transform people to make the world a better place. It may sound simple and perhaps utopian, but it is indeed the reality towards which we are working. We believe that decent and noble individuals do well at their places of work, in life and have more opportunities to be happy. ESIC belongs to the congregation of the Sacred Heart of Jesus, a non-profit group. Through them, we transform not only students but assist groups in need of help. Our partnership affords us a sense of calm for the future so we can continue working toward our long-term goals to support society and make a difference.
The international aspect of our institution is strategic. A fine global standing strengthens how we are perceived in the world and strengthens our brand at home. Students in Spain tend to choose us for the international opportunities we offer. The possibility for students and staff to have international experiences is enriching on many levels. For students, it is a chance to mature, find themselves, gain academic and personal experience and return home more capable of relating to others. For the faculty, our international experience affects many areas, mainly being opened to learning from different solutions that other institutions and environments have adopted to benefit our students. Specializations and unique qualities bring a special flavor to our results, which is incredibly interesting to witness.
How significant is the university's Hoy Es Marketing summit in Spain?
Hoy Es Marketing is one of the most important international marketing events in the world today. Our recent edition will welcome more than 15,000 participants, including researchers and marketing professionals from different national and international institutions. There will be a dedicated area exclusively for Silicon Valley in which experts will speak on their varied experiences. The event is a perfect hybridization of our purpose; we wish to offer solutions from the academic world — whether that be through research, integration or contributions — that solve tangible business challenges. Luminaries from the sector will speak on their real-life experiences. They will share how the world has changed from the pre-COVID era to the post-COVID era, specific digital adaptations and the critical importance of research contributions.
With the COVID-recovery in mind, how can technology be better incorporated to create more sustainable economies?
This question is universal; universities and organizations all over the world are currently looking for an answer. ESIC understands that the situation we are dealing with is intrinsically volatile and uncertain. Within our current context, we need to avoid alarmist tendencies and get used to a certain type of dynamic. While before we experienced crises characterized by sudden yet relatively temporary spikes, we are now having to endure them over longer periods of time. The faster we change our mindsets, the easier it will be to begin making better decisions. An effective tool to better manage this everchanging environment is education. At ESIC we break training down into three basic components. This first is resilience. Understanding that mistakes and events considered failures can be viewed as opportunities to learn is paramount. We need to remain centered, take note and gain awareness. The second tool in our kit is technical knowledge. Throughout history crucial innovation has been born out of a solid base of knowledge. Molding existing elements towards a given solution using novel initiatives, experimentation and creativity or combining existing solutions delivers better results.
Our last component is our core values that guide us on our journey.
During the pandemic we fast tracked our digital transition. We developed a methodology we call Transformative Learning, which underlines the importance of technology in making continuous improvements to learning processes. For us, professors are important as the real agents for change in a higher learning institution. We are constantly looking for the best and most innovative ways to transform. We need to be active listeners and observe how future learning will be the most effective from a learner's perspective and where technology can fit in. Technology has developed into a mirror in our lives that reflects how we are doing as a species. It poses the questions of who we want to be and how we want to act with available tools. Technology is neutral; it can be used in positive or negative ways. There are deep-seated ethical debates surrounding the use of technology, its place in our lives and the ways it can be used to manipulate our minds and realities. Effective education arms us with better tools to deal with these dilemmas, however they may present themselves. Training and applied research go hand in hand to prepare us to face the future. We need to continue to grow together as a global community.
What is ESIC doing internally to promote sustainability and lower its own carbon footprint?
Sustainable initiatives are necessary to create a better world and form a central axis for concrete action. Sustainability is inherent in the school's makeup and has always been present in our code of ethics. We believe in upstanding behavior based on principles and values that place people at the center. Our sustainability initiatives have a triple focus: proper decision making, governmental models to encourage sustainable culture and environmental impact. We have imposed a trifurcated approach through our business, education and research models. In addition to internal initiatives, we have developed a new degree in sustainability that encapsulates corporate principles and will train future professionals to actively improve our communal future. The program will begin in 2022. We also built a new building that meets a gold standard of sustainability, complete with geothermal technology. It is an intelligent structure that uses renewable energy as part of its power source and is highly energy efficient.
How is ESIC contributing to entrepreneurship and building innovative SMEs?
We accompany our entrepreneurs from the moment they draw up their first initial drafts and help students cultivate their ideas; we act as consultants in their expansion. Our mentoring program provides active professionals to assist in the incubation stage, follow each step in the development of their concept and accompany them straight through to advanced stages that require funding. In later stages, our finance unit provides moderate assistance, and we design financing rounds to link entrepreneurs with potential resources. We foster growth through intrapreneurship in which our students from undergraduate studies and master's courses develop ideas. Entrepreneurship is often a romantic scenario where individuals leave their jobs to found their own companies and transform their lives. While this is often a reality, there are other ways to be an entrepreneur without taking large risks. Starting a business or creating a product is a more mundane task than one might imagine that requires effort and commitment. If you add a visionary idea, success can be virtually guaranteed. However, the correct execution of a solid idea is just as important as having a stellar idea; entrepreneurship is much more natural and practical than it seems. This entrepreneurial spirit is a common thread in our entrepreneurship and innovation degree that has been running for the past two years. These two concepts are indivisible; innovation is realizing demand in certain areas that is not being met.
What are the most important elements in creating an effective school?
The most important part of the job is our team. The school's management model is quite horizontal in that decisions are made through consensus and initiatives are tried and evaluated. If something is not working, it is not a tragedy. If we do not take care of people, no decision will be effective, and no progress will be made. People are sensitive and can perceive a strange and hostile environment where there is no humanity or care for others. As time goes by, we would be left without a student body. Our students are always telling us how palpable it is that our faculty love what they do and genuinely care for their students, and this trickles down directly from our director. We are given space to try new things, rehearse, take risks and make mistakes. Our president always encourages us to go ahead and try new things. Despite our grand scale, we can make quick decisions in an agile and calm landscape that comes from a shared and collective vision. This enriches our medium and long-term choices and improves our results. At ESIC we are profoundly content in our service and grateful for the opportunity to attend to society. We are extremely proud of our alumni, who are not only highly competitive in terms of skillsets but in their values.