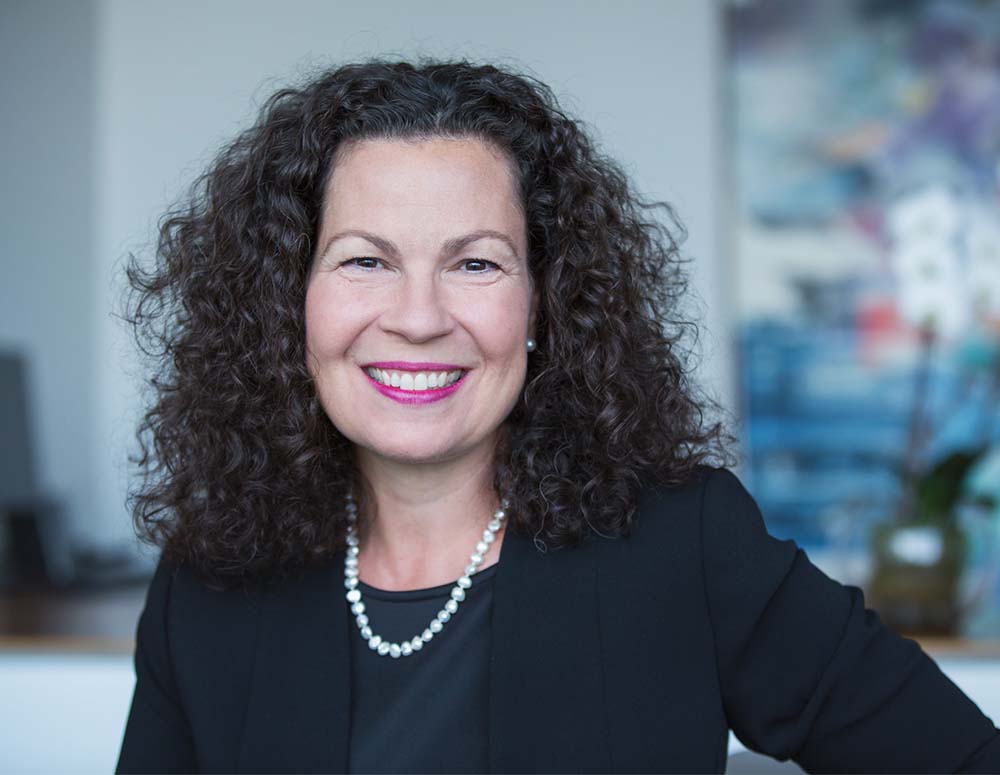 27 Aug

Montreal business school puts diversity first
Anne-Marie Croteau, Dean, John Molson School of Business, outlines the steps the institution has taken to instil sustainability in its faculty and students and revamp its curricula to prepare for the coming digital revolution
What differentiates John Molson from other business schools?
We have been ranked as a top business school in Canada and the world. Our scores speak to the quality of our teachers, students and participants. We are strong in entrepreneurship and innovation, both in research and teaching. We were among the first to have a minor in entrepreneurship. We also have a graduate certificate in entrepreneurship that was launched a few years ago. We welcome successful entrepreneurs and people from the business community to speak about their experience and talk about the realities of the lifestyle. We also conduct research on the subject through our research centers by people in management, finance, accountancy, business technology management and marketing. We have put a lot of effort into this specific ecosystem.
When it comes to our graduate program, we have a high proportion of international students, about 40%. Our researchers also work with many with international counterparts. We are not just local; we are out in the world. Our faculty is from more than 35 different countries and 105 languages are spoken on campus. It is a very cosmopolitan school.
How did John Molson handle the move to virtual classrooms during the COVID-19 pandemic?
We had online course offerings before the pandemic through our parent school, Concordia. eConcordia or Knowledge One is a platform that provides best practices when it comes to online learning. Previously, almost 32 thousand students out of our nearly 55 thousand at Concordia were enrolled in online learning. Our business school participated as well. John Molson is quite large and has close to 10 thousand students. We were prepared with the right tools such as Moodle, an open-source learning platform. It was possible to put everything online.
Our technology specialists are being challenged to find new solutions and push the envelope further. At the beginning, it was more about mastering the technology. When we came back in the fall, the focus shifted towards the pedagogy of teaching online. Across the university our enrolments are through the roof. People who at first thought they would have to quit their job are now looking to finish their degrees. It has been a positive experience.
How has John Molson updated its curricula and internal operations to cope with the vast changes in business due to digital technologies?
We conducted a major revision of our undergraduate curriculum and master's programs in science, finance, management, marketing and business analytics. All changes were driven by the need to better prepare our students for the market. Students need to be more technologically savvy and able to use necessary digital tools. Instead of doing this through an extra-curricular course, it is now part of the school's general provision. We have made sure that anything related to artificial intelligence and big data is incorporated in our changes.
We recently launched a new applied artificial intelligence institute, Gina Cody School of Engineering and Computer Science, which is heavily dependent on the engineering faculty. We need to make sure artificial intelligence responds to our needs as humans. When it comes to marketing and finance there is a lot of data and artificial intelligence can help. We are updating the faculty with hires related to artificial intelligence, big data, business technology management and organizational behavior.
In what way has the university embedded sustainability as a concept in its teachings?
In January 2020 we launched a sustainable investment practicum through a partnership with Manulife, which is a Canadian insurance company. They wanted to show our students how to do proper environmental, social and corporate governance (ESG) investments. They created a virtual fund that mirrors their actual ESG investments. Our students are trained to make decisions about the portfolio based on training by our faculty, investors and managers at Manulife. It is really hands on and underlines the key principles of ESG. Our executive education also has sustainable ecosystem practitioners teaching about responsible investment. The students are very engaged. Currently the finance program is only 30% women, but this new program is raising parities. We would like to attract more women into finance.
We received a major donation from David O'Brien, a previous chancellor, to build a research center based on sustainability and corporate social responsibility (CSR). When we asked our faculty members what research topics they were interested in, it turns out CSR was at the top of the list across all five of John Molson's departments. Because of our dedication, we have been able to secure a Canada Research Chair position in sustainability and CSR, which speaks volumes on how much the subject is ingrained in our faculty. We want to be part of the relaunch of the economy. We train future leaders who will make a difference in the world. It is a privilege and a responsibility.
What elements make your executive education program competitive?
Our executive master of business administration (MBA) program — which is celebrating its 35th anniversary — is very strong. We were the first in Quebec to offer this program and second or third in Canada. Because of its long history, we have become very good at teaching the program and recruiting students. Students are working full time and studying full time while often starting a family at the same time. It is amazing. Executive students are driven to be better at what they do. Although they have enough experience in their career and the business world, they realize they need to push their learning to be comfortable with everything happening in their business. After our program, they do things differently because they gain confidence and are strong in their areas. Sometimes they stay and move upward within their company or get hired elsewhere and take on new challenges.
We revised the program eight years ago and added a new holistic executive component to develop a fully-grown executive. To master business fundamentals and the business world, one must be a well-rounded, healthy leader. One needs to think about time management, effectiveness, leadership and being a better human being, and we teach these soft skills. Students can receive executive coaching through one-to-one sessions with professionals on individual matters.
How does John Molson push its research capabilities?
We recently established a partnership with Ivey Publishing. Our case studies are cobranded with Ivey and are now available through their or Harvard University's website. Our case studies are available and have been viewed in around 42 different countries already. To us, it is a big success due to this outreach. It speaks to the quality of what we do. Additionally, we host large case competitions that all our students participate in at the MBA and undergraduate levels. The MBA event is the oldest and most prestigious in the world. Around 40 universities from around the globe come to Montreal. These help our international outreach and recognition.
What is John Molson doing to promote gender diversity in education and business?
I am the first female dean of the business school. I used to be the only woman at the table of the team and now we have three women and one man. When it comes to the department chairs, we are at parity. Concordia is very open to women leadership. Our provost is a woman, and we have three women deans. For Montreal and Quebec, a sense of parity is a normal thing. I hope when the economy restarts women do not lose their momentum. In the United States, many females left the workforce. Although this has not happened in Canada, we need to be mindful to not lose progress.
We have recently launched a new research center called Barry F. Lorenzetti Centre for Women Entrepreneurship and Leadership. We have about 15 faculty members, both men and women, who are researchers with expertise in entrepreneurship and leadership development. We are the first in Canada with a research center that mixes entrepreneurship and leadership. We want to do more research and training to support women and raise conversations on the topic. We also launched a course on financial literacy for women. We are very engaged in promoting female leadership.
We were certified for our gender parity by Women in Governance, an organization that looks at businesses based on the number of women involved, salaries and structures. We have been certified twice. We were and still are the first business school in Canada to be recognized in this way. It is something to be proud of.
Additionally, I am the chair of the Business School Association of Canada. Being the chair means I have some control on where the group is headed. We are working a lot on equity, diversity and inclusion and strongly believe in these goals. There is a lot of work to do in this area, but it is good to see we are moving forwards.
What are your current goals for the school?
We are aiming to gain triple crown status, which is something we are close to achieving. We already have the Association to Advance Collegiate Schools of Business accreditation. We are members of European Foundation for Management Development and Association of MBAs. We are about to submit our dossier to them and are waiting for their visit. When we do, we will be the first English-speaking business school in Canada to achieve this goal.