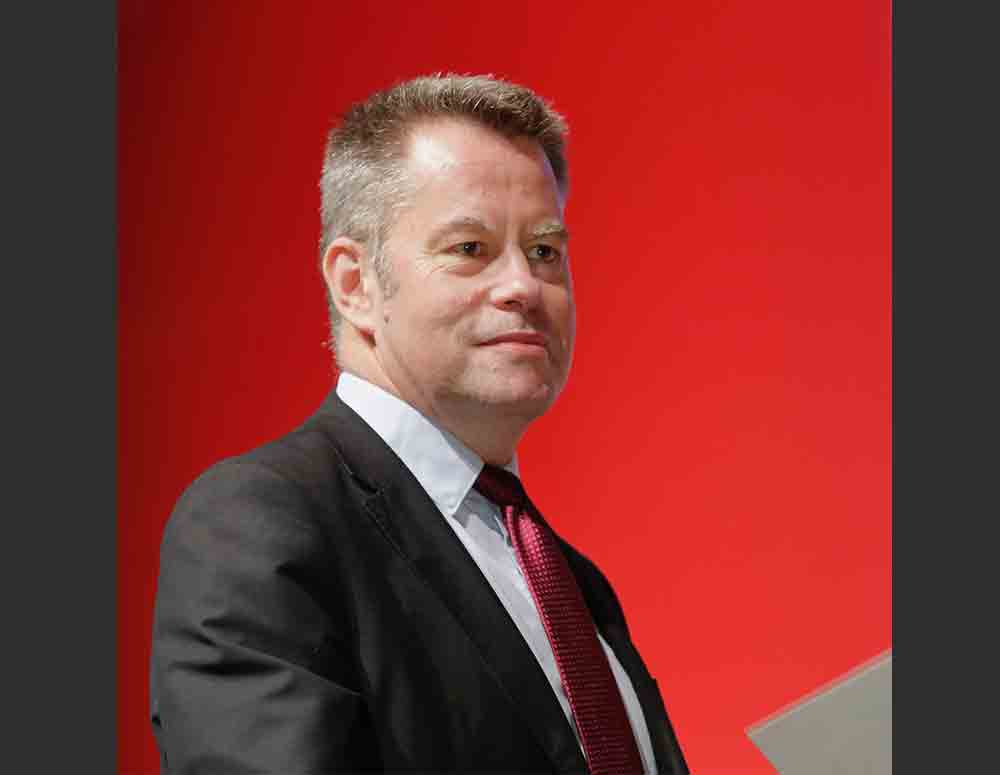 30 Aug

Leading private school pushes entrepreneurship
Jean Charroin, Dean and CEO, ESSCA School of Management, outlines the university's drive to fill various markets with compact learning campuses and the importance of sustainability in business.
Can you give us an overview of ESSCA School of Management's operations?
ESSCA was founded in 1909, funded by the Catholic University of the West. It is a non-profit, private business school. Last year we were recognized by the French state as a school of general interest. This means that on the spectrum of public universities and non-profit business schools associated with venture capital, we are the closest to a public university. We have a deeply rooted dedication to public service. Previously, ESSCA was a school located only in Angers, France. In 1993 after the collapse of the Iron Curtain, ESSCA decided to open a campus in Hungary, Budapest. We were the first business school in Hungary. A few years later we launched a campus in Paris, and in the early 2000s we opened a campus in Shanghai.
ESSCA acquired international accreditations from the Association of MBAs and the Association to Advance Collegiate Schools of Business. More recently we acquired the EQUIS accreditation, which is the most demanding in terms of guidelines. We managed to increase in size by 100% between 2013 and 2017. We have only 5,000 students, However, we see massive growth due to our major accreditations, particularly in students at our Chinese campus.
Our strategy is designed around a preference for medium-sized campuses to improve the student and staff experiences. We prefer medium-sized campuses between 1,000 and 3,000 students. The feeling of having things within proximity is important for students and our corporate partners. Given our strategy we can address almost 80% of the French population with our campuses. There will be significant concerns in terms of families' ability to spend due to the COVID-19 crisis. We give our students the possibility to not move 600 kilometers away, but study close to their families. We also want to be close to entrepreneurial ecosystems and residential communities.
One of the major exceptions of the governance of ESSCA is that the parents of students are part of the institution's governance. This is unusual in France and for many institutions whose board of trustees include only professors, investors and students. We came up with this strategic model in 2019. We are lucky to have parents on our side. We have a new policy regarding the flexibility of tuition fees based on the income of each family.
We address different ecosystems. The highest ranked triple-crown-accredited schools like HEC Paris and ESSEC Business School want to place young graduates in large multinational companies. This is not to say they are not interested in entrepreneurship, but most of them are dedicated to law firms and large consulting companies. Our alumni have high-potential career prospects working in small and medium-sized businesses. In terms of job placement, 40% of our students are in large international companies, almost 50% in small and medium-sized businesses and 10% are immediate entrepreneurs.
What other markets is your school looking to branch out into?
All our master's students must spend at least one year abroad. They have the possibility to attend two academic semesters abroad, or one academic semester and a six-month internship abroad. It is very hard for students to have this experience because of the COVID-19 crisis. Although some made the decision not to go to the Far East or Latin America, they did make the decision to spend one semester in Europe. Most students are highly motivated. We recruit students for their willingness and desire for international mobility. We are contemplating the possibility of opening a new campus in North America. It is important to be close to a top-level academic environment and boost academic cooperation.
How has ESSCA School of Management dealt with challenges posed by the COVID-19 pandemic?
We launched a committee at the beginning dedicated to the operation and management of the crisis. We were lucky to some extent because of our correspondence with our campus in China. We took account of the outbreak in early January 2020. We were able to test different solutions in our campus of only 400 students and subsequently apply guidelines for the outbreak in France. We were able to switch from face-to-face learning to online classrooms within 48 hours for all students at every campus.
How is the school addressing the recent rise in digital technologies?
During the COVID-19 crisis, we launched a partnership with a school dedicated to coding and programming. Students had the possibility to attend online courses dedicated to the subject. In our management program, we are changing the curriculum to include more mathematics, coding and humanities. We want to have alumni who can address the complexity of the world and the growing importance of new technologies. Attending courses in mathematics, programming and data sciences is now compulsory.
What steps has your school taken to push sustainability as a concept to future business leaders?
We are a business school that works mainly on responsible leadership. The United Nations have 17 sustainable development goals. To not restrict our corporate social responsibility, we ask our professors to address all sustainable development goals. We give professors a degree of freedom in their publications, but we ask them to focus more on sustainable development. Some concentrate on climate finance, circular economies, green supply chains and gender parity. We do not want to practice greenwashing; we want to have sustainability deeply rooted in our institution.
Many business schools have an international advisory board. We launched the two following additional boards: the digital advisory board to aid our digital transformation and a corporate social responsibility advisory board. The latter includes stakeholders from our institution and experts who define our strategic goals related to sustainability. Globalization has opened the doors for institutions of higher learning to build strong international networks and bridge continents in research and global outreach programs.
We must be aware of major transitions in the environment and new technologies. We want to work with institutions that consider hybridization and interdisciplinary approaches. We are open to working with design, political science and engineering schools. Liberal arts colleges are some of the most beautiful institutions in the world in terms of intellectual expectations. The future of sustainable business education will come mainly from the synergy between management and other disciplinary fields.