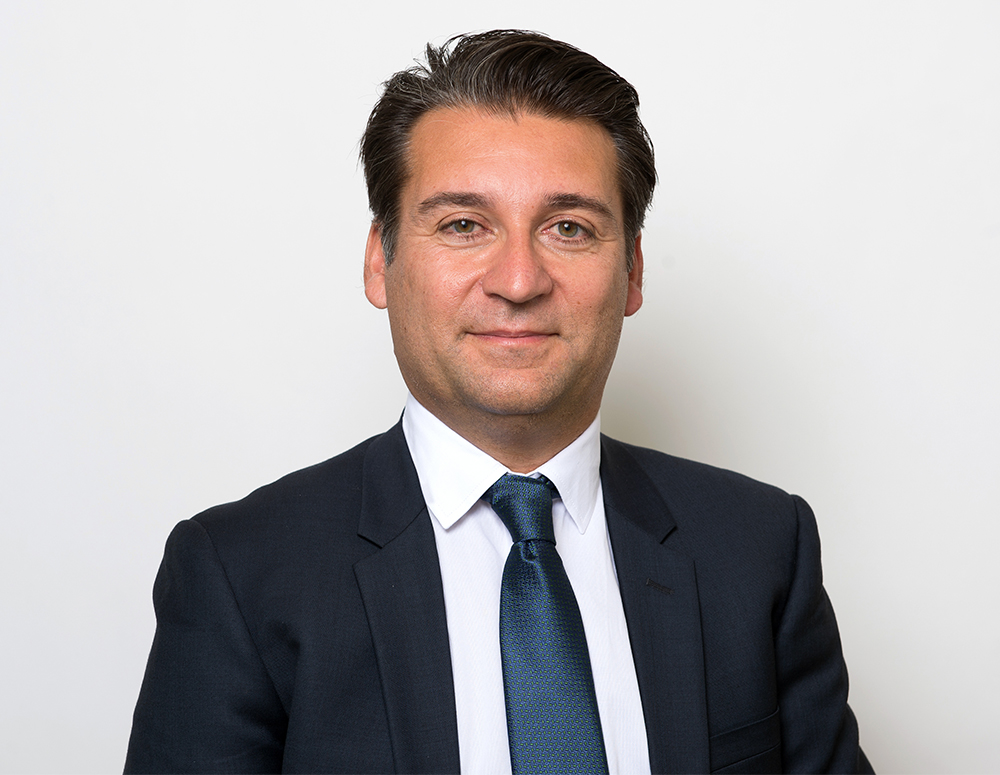 18 Mar

Interview with Jean-Philippe Bonardi, Dean, HEC Lausanne, University of Lausanne

Prisma Reports (PR): What makes Switzerland's HEC Lausanne so unique?

Jean-Philippe Bonardi (JB): Our history is a very important aspect of our uniqueness. We are both a department of economics and a business school, operating both faculties hand in hand. HEC Lausanne was established by the University of Lausanne in 1911, but the genesis of what we do started around 1870 when the university created a Department of Economics and hired Léon Walras. He is a vital person in the development of economics because he was one of the inventors of the concept of marginal utility, which led toward the birth of the mathematical school in economics.
This helps to explain the school's DNA: we have a very strong footing and position in quantitative methods and other technical areas. Léon Walras' successor was Vilfredo Pareto, another renowned mathematical economist. He had a broad interest in how society and the economy function and interact, which characterizes what we are today: a place where there is an extremely strong tradition in research with a great use of mathematics in technical areas.
One of the most interesting aspects of the school now is that, thanks to this long tradition, we are creating significant value within the ongoing data revolution. We have lots of evolving courses to teach students about notions like big data and other data analysis techniques that have emerged recently and are becoming important for the world. We represent an interesting combination between tradition in mathematics and quantitative analysis methods, innovation, business models and technology. That has a significant impact on how we grasp the future and the evolution of the digital economy. This makes us a completely different player compared to other schools.

(PR): How is the school spearheading a transition to a new economy?

(JB): Last year we launched a major center, Enterprise for Society (E4S), with the International Institute for Management Development (IMD) and École Polytechnique Fédérale de Lausanne (EPFL). E4S's purpose is to think together about the future of the economy. We all feel that we are at a tipping point, moving toward a different kind of economy driven by technological changes regarding production methods, energy and transportation. These will push toward new ways of organizing economic life, but this economy will also have to be more sustainable and inclusive. One of E4S's goals is to put professors and researchers from different disciplines — like economics, management, technology and hard sciences — together in an interdisciplinary way. We believe that there is amazing potential there.

(PR): How is HEC Lausanne addressing the growing importance of sustainability and changing models of education?

(JB): Like a lot of schools, we have introduced courses in all programs on business ethics, sustainability or environmental topics, and hired professors from these areas. This is great, but not enough. We need to go further and imagine what the economy might become, and how it might become more sustainable. This is what E4S is all about. New technologies establish the possibility of creating a new economic model and the challenge is to make sure this new model delivers as much as it can regarding social and environmental issues. What we are trying to do is train future leaders who will be able to think that way.
I think that business schools of tomorrow will be about creating an ecosystem in which this new economy is developed. Business schools have a fantastic role to play as they can become centers of ecosystems in which researchers from various backgrounds interact with each other, but also with companies, students, policymakers and startups to create this new economic paradigm.
For the last 30 years, all schools have done similar things and a model has emerged for what a school of management should be. This will change. There will be a lot more uncertainty about what we have to teach and effective solutions will have to be discovered. These solutions can't be discovered globally, they will have to be discovered locally and in specific ecosystems. So, heterogeneity among schools and about management and economics as disciplines will be much higher than now. I think the most successful schools will be those that play a central role in their ecosystem, and whose research, teaching and corporate relations take a totally different stance.

(PR): Does HEC Lausanne see itself as a local or international school?

(JB): We are a very international. Less than 20% of our professors are Swiss and our student body is equally mixed. Our bachelor programs are a bit more local, as they are French speaking, but everything else is in English. However, we also have a strong local footprint. I believe that we have a unique positioning that is going to help us tremendously in the context of the type of movement I mentioned earlier.
We are not trying to operate as a global school; we are trying to bring top international talents here and train them for our ecosystem, knowing that some of them will stay and work in the Swiss economy. Our strategy is to be internationally recognized as excellent and differentiated, but we want to contribute to the ecosystem that we are building. Again, I think that this is going to be the key for the competitiveness of business schools in the future.