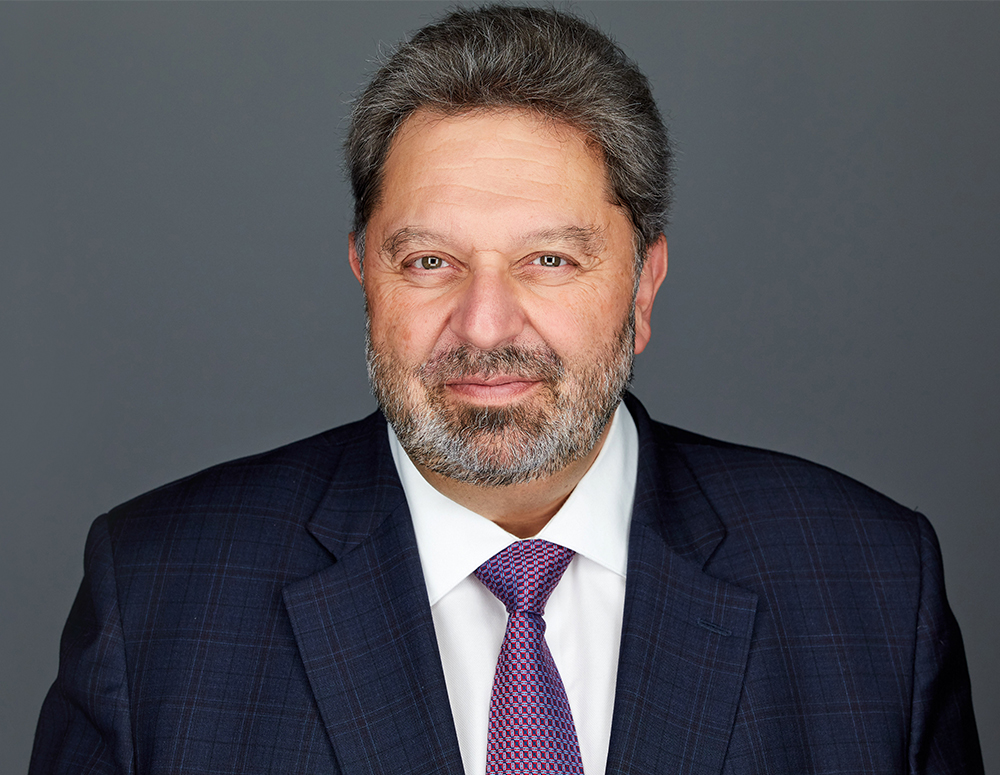 22 Apr

Interview with Professor Jean-François Manzoni, President of IMD

Prisma Reports (PR): Would you give us an "elevator pitch" to introduce your school, summing up the "essence" of IMD and what makes it unique? What values and ethos does IMD stand for?

Prof. Jean-François Manzoni (JM): IMD is an independent business school founded by executives for executives with a strong sense of purpose: Challenging what is and inspiring what could be, we develop leaders who transform organizations and contribute to society. This guides everything we do. Our core values drive us to be pioneers, open, collaborative, and brave.

(PR): How would you characterize your experience and that of IMD during this period, moments of resilience and even new opportunities that may have emerged during this time?

(JM): While most business schools derive an overwhelming majority of their revenues from degree programs, we don'te don't. Our MBA program, which is our only program with "resident" students, accounts for less than 10% of our revenues. This means that at the start of this crisis, 90% of our revenues (including our EMBA program) required one party to travel to another, overwhelmingly across international borders. Now, when 90% of your revenues are at risk and you have high fixed costs, innovation becomes an imperative. At IMD we like to say that "we don't get anxious, we get busy." That's what we did.

We decided to use this period to speed up the transition that we knew was already happening towards an expanded use of Technology-Mediated Interactions (TMIs). Before 2020, we had started working in this area, but we were still operating mostly face-to-face. Our response to the crisis was to commit to innovating as much in three months as we would have otherwise done in three years. We invested heavily in technology and quickly developed capabilities to leverage Technology-Mediated Interactions (TMIs) to continue carrying out our mission.

We also saw the situation as a real opportunity. It was apparent that the pandemic would remain for some time and that the world post-crisis would be different for education. So, we embraced the conditions and this incredible, sudden adoption of technology. We developed fresh ways of designing and delivering existing programs; we developed new programs – on the degree side as well as the non-degree side; and we also intensified our investment in research and development. In 2020, we published twice as many articles in top journals as the year before.

In a crisis, you need to play defence – we made sure we were preserving cash and secured financing from banks – but you also need to play offence. We made significant investments in technology and in training our faculty to use this technology. We actively helped corporate partners and executives to embrace the benefits of technology-mediated learning.

The crisis was also an opportunity to rally our community and re-energize our community spirit. Although we finished the year off with more debt than at the beginning of the year, we ultimately became a lot richer in terms of a sense of shared purpose, and that is important in the context of how we deal with crises and how we move beyond them.

(PR): I'd like to direct this next question towards your groundbreaking research, "The Set-Up To Fail Syndrome" as it applies to the current context. What new findings have you and your colleagues uncovered during these last 12 months?

(JM): At IMD, executives learn to face reality and adapt to it, and that's exactly what we did. We looked at how are our individual fields of research are changing because of what's happening in the world, and together, as a school, in IMD fashion, we got busy; studied it; produced articles and fast tracked books; we also rolled out a complimentary series of webinars called "Leading in Turbulent Times".

More specifically, one area of focus is how to ensure that we close the knowing-doing gap. How can we ensure that executives really change after programs with us? Far too often people come, they leave full of energy, but often after some time they forget what they learned.

We also study and discuss how the world has put too much emphasis on efficiency and not enough on resilience on both an organizational and an individual level.

We are studying important questions in agility and adaptation, such as what the exact implications of this crisis are and how we can help organizations to be more nimble in this climate. During crises, consumer habits change, technology developments emerge, and this impacts the strategies that organizations need to adopt because it creates threats and opportunities.

We have also been working on intra-leadership, meaning, how can leaders manage themselves, remain resilient through this crisis, and help their employees and their communities to become more resilient and engaged.

(PR): What can you tell us about IMD's latest accomplishments in adaptive learning methods? And how does your school equip its students with the skills to lead the ongoing technological transformation of corporations?

(JM): There are two aspects. On one hand, there is the content of what we teach and, on the other, the pedagogical process.

Instead of online, or even virtual, we prefer to call this way of teaching Technology-Mediated Interactions because online learning often has a negative connotation in people's mind. When they hear online, they think of a second-rate product, such as MOOC or a massive online open course where a lot of information is thrown at them and very few people actually complete the course.

As you know, there are two types of technology: synchronous and asynchronous. Synchronous means we're all together or live, and asynchronous is your on-demand material. At IMD, we already had many quality on-demand programs involving substantial coaching and peer support. These were complex pedagogical designs meant to accompany executives who are busy and not used to working through this medium to stay connected and to complete the program. . What we've done is to invest time and energy into designing programs that take advantage of both modalities and get the best out of each one.

The first thing we did was to invest significant amounts of money into hardware and software. In the first 48 hours, of course, we were connecting to everyone in Zoom, but we soon saw that we needed more sophisticated technologies for a large number classrooms at a high level of quality.

After careful vetting of several providers we chose X20 and invested in a spectacular "classroom" enabling us to convene 120 people live in a very interactive way. It's the closest thing you have to being face-to-face. The level of sophistication is quite astounding. You can even choose the viewing angle, for example.

Initially, we did this thinking this was a solution to help us through the crisis. Obviously, people would become accustomed to the technology and continue using it more than before, but there had been a clear prejudice towards these types of interactions as being less optimal than face-to-face. We quickly discovered that this was the wrong approach – that Technology-Mediated Interactions (TMIs) were not an inferior option. And this realization came in two steps.

First, we realized that by intelligently blending synchronous and asynchronous interactions, TMIs enabled us to achieve about 85-90% of what we normally achieved face-to-face. That was more than we thought. Then, we realized that TMIs actually allow you to do some things that you cannot do face-to-face. Yes, there is that certain something that you get in person in a physical classroom, that energy, the mental-emotional connection that is very difficult to reproduce on screen, but there are a lot of things that we can do more of. For example, we can bring in external speakers more easily than we could before; the breakout rooms can make group work better, and we can also intervene and deliver programs over longer periods of time, which is quite helpful.

By redesigning our programs in a way that leveraged TMIs for short term as well as longer term impact, we suddenly had a very rich package.

Just as important, on the pedagogical side, we adapted our design to make sure that we could continue to deliver impactful interventions in a world where people cannot show up physically. A lot of deans struggle to get faculty to innovate because if you're a faculty at most business schools, your number one job is to publish in a small selection of journals. During the crisis, that's what you're going to continue to do. At IMD, 80% of our revenues require an executive or an organization to decide that they're going to be better off investing time and money in doing a program with us now. So we are in a way "sentenced" to be exceedingly relevant! And I think this makes us work harder at it than most. As I said earlier, our mission is to challenge what is and to inspire what could be in order to develop leaders who transform organizations and contribute to society. We're 100% focused on how we are going to develop leaders and how are we going to move fast and decisively in this new world.

(PR): What is the "sweet-spot" or perfect equilibrium between theory and real-life business at IMD, and how is this reflected in your executive education programs?

(JM): At IMD, we identify and deal with principles. International business schools should not deal so much in practices, because practices are context specific.

I'll give you an example. HAIER is a Chinese white goods company, and they have several unique practices. One of them is that they have actual footprints on the ground. Everybody's performance is ranked and, at the end of the day, the person whose performance was the lowest stands in the footprints and explains to everyone how he or she is going to do better tomorrow. They also have another practice, which is that they have negative bonuses —not a zero minimum bonus—, a negative bonus meaning that if you perform poorly enough, you've got to pay us. At some point, HAIER went to the US and described these practices and the Americans said "that's really interesting, but there's just one thing: In the US, that stuff is illegal!". However, although the practice is illegal, if you take a step back, the principle is that "at HAIER we are unbelievably performance driven". And the question becomes: What does "unbelievably performance driven" look like in the US? One of the decisions they made was to keep the footprints but ask the day's best performer to stand in them.

This is how we help executives learn at IMD. We observe and study practices, individuals, challenges and opportunities across a range of contexts. Then we try to infer principles or ideas that will travel well across environments and circumstances. If you notice, I said help learn, not teach. We help people learn, which means we try to create a context for executives and organizations to realize that maybe they don't know everything. You know the old Zen master story where you learn you've got to empty the cup before you can put more in the cup? We try to create an environment where executives will say, 'I need to learn this'.

(PR): How do you define the concept of innovation and how are IMD's programs engineered to inspire entrepreneurial drive, creative thinking, and innovation among its students?

(JM): If I had to define innovation, I would say that it is doing something different from before and better than before. There are various forms of innovation and we study the topic from several angles. You can have incremental innovation versus breakthrough innovation; you can have innovation in products and services, innovation in process and/or innovation in business model.

At IMD, we have colleagues that work on innovation from an agility and an organizational point of view, while others work very specifically on product and business model innovation. For example, we worked with a tobacco company on helping them accelerate the development of what they call "reduced harm products".

We had another company Stora Enso, which was a paper company. Paper, of course, is being used less and less in the digital world. They saw this trend coming and began to wonder that they were going to do instead. We helped them imagine a different world and develop several new lines of business using wood fibre to make unbelievable things that have nothing to do with paper. One of these new product lines is schools made out of wood products, which turn out to be cheaper and faster to build while also creating very productive and healthy environments for children.

Another facet of innovation, sometimes we help executives and companies expand their understanding of what their industry is. For example, Mars Petcare thought of themselves as being in the pet food business. We helped them realize that they're in the caring-for-pets business. Caring for pets effectively includes food, but it can also include veterinarian clinics, technology-based products for dogs, maybe insurance. This wider definition of their purpose helped Mars Petcare to transform their business very successfully.

We do this individually and we do this with groups sent by companies, and we support them by challenging them and by inspiring them to progress on the specific innovation that the company has asked us to develop.

(PR): If you could choose anyone from history as your mentor, who would you choose, and why?

(JM): You know, I'm thinking and thinking, and I think it is simply impossible for me to pick only one mentor. Half-a-dozen names immediately come to my mind, and then another half-a-dozen, and from each of them there are one or two major qualities that I have admired and strived to emulate. I have had many Teachers in my life and I am acutely aware that I stand on the shoulders of giants (some whom I met in person, others not). I could give you one name, of course, but I wouldn't be honest. The only honest answer I can give you is: I can't pick one!

(PR): Final message to the readers of Foreign Policy magazine?

(JM): We are all jointly responsible for the world in which we live. Individually one can only do so much, but the little we can do still counts. As Mother Teresa said, '… what we do is nothing more than a drop in the ocean. But if the drop were not there, the ocean would be missing something.' How can each of us, every day, continue to develop ourselves to become a better version of ourselves? And how can we, in a humble but persistent way, try to act in ways that make the world a better place?

My question is, how do I become a better version of myself and what can I do, without having delusions of grandeur or even delusions of adequacy, to contribute today to a slightly better world?