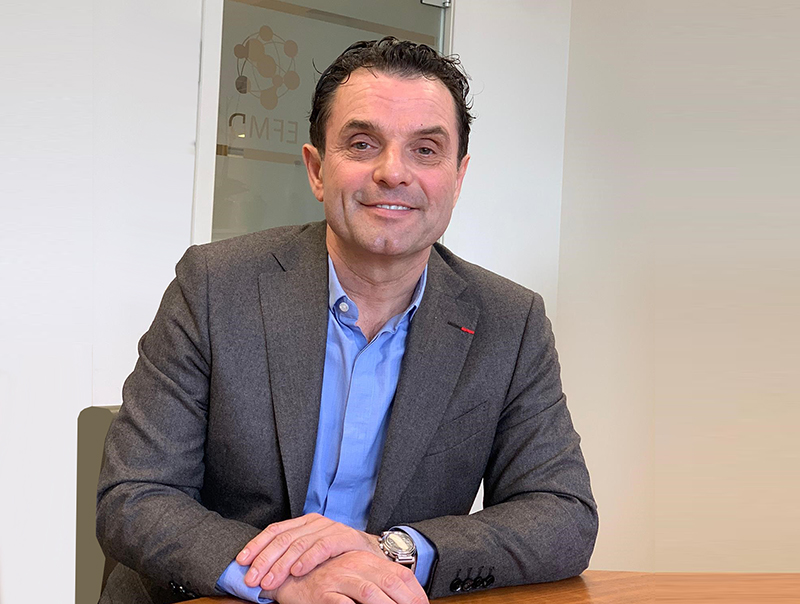 15 Apr

Interview with Eric Cornuel, President, EFMD Global

Prisma Reports (PR): EFMD has a global reputation as an accreditation body for business schools, business school programs and corporate universities. In your opinion, what are the hot topics in management education and why?

 

Eric Cornuel (EC): I would highlight seven topics:

 Firstly, lifelong learning. There is a move from linear and concentrated education toward the lifelong-learning model. Increasing lifespans and the relentless speed of innovation mean people constantly have to reskill and upskill to keep pace with a digitalized and agile work environment. In consequence, we'll see a certain level of unbundling of existing degree programs. In additional, the rising importance of executive education, short courses and so-called micro-degrees, which will be increasingly based on skills acquisition rather than degrees.

Secondly, online learning and digitalization. The rising popularity and legitimacy of online learning, which will be increasingly recognized by employers. For instance, Harvard Business School changed the distinctive sounding 'HBX' to the simple 'Harvard Business School Online', making the line between its in-person and online offerings less immediately pronounced. At the same, time existing programs will increasingly integrate artificial intelligence and digitally enhanced learning modes in the classroom, and example of which is IE Labs.

Thirdly, the proliferation of blended-learning models, where students read the materials, watch lectures and work on cases at home, and classrooms will be dedicated to more in-depth discussion, analytical work and problem solving.

Fourthly, increasing personalization of the learning experience, which is also linked to the role of faculty as that of a mentor and coach rather than a traditional lecturer. It is essential that students are not only given the opportunities to learn throughout their lives but are also accompanied and mentored throughout their lives.

Fifthly, collaboration and partnerships. More collaboration across different business education providers, corporate universities and alternative education providers, such as the Centre for Creative Leadership or digital players such as LinkedIn Learning. The abundance of content at everyone's fingertips for no or little cost favors the curation of multiple sources of content rather than organizations producing all their materials internally. It favors collaborative efforts, including joint degrees, alliances between educational actors and crowdsourcing of content. We can imagine a globalized repository of foundational content that students across the globe can reach out to, which would let institutions focus on their distinctiveness and specialization. The real added value and the real differentiation will then rely on richer and more qualitative exchanges on-site between the students and their teachers.

Sixthly, a focus on purpose and impact linked to the global environmental, social and governance challenges that all stakeholders across the globe, public and private, need to address.

Seventhly, the rising importance of relevant and impactful research that can directly influence policymaking and managerial decisions, and help tackle these challenges.

(PR): How would you describe the ideal in socially responsible leaders and managers, and what is EFMD Globaldoing to help create these leaders?

(EC): For far too long, the corporate world has focused on maximizing shareholder returns. While monetizing your business is essential, a growing population values broader impact on a larger circle of stakeholders. Now, we like to talk about stakeholder capitalism, but not everyone remembers that the term was already prevalent sixty years ago in the post-war U.S. "The job of management is to maintain an equitable and working balance among the claims of the various directly interested groups … stockholders, employees, customers and the public at large," proclaimed Frank Abrams, chairman of Standard Oil of New Jersey, in 1951.

When it comes to corporate social responsibility, it is critical to distil tangible actions and outcomes from the mere corporate communications strategy. Given the lack of a unified measurement system, it is easy to fall into the "green-washing" trap. Transparency, accountability and performance indicators are essential in this context.

The current generation of students is looking to work in companies that combine profit with purpose; students want to be engaged in the work that your company does and feel proud of the organization, project or initiative they contribute to. This is a significant change and I hope a very positive one.

Higher education institutions around the world need to not only take note of that but actively instill a sustainable mindset in their students. It takes more than just an elective course on corporate social responsibility. Ethics, sustainability and responsibility need to be fully ingrained in the school's culture, leadership, operations, programs and research. I am pleased to say that EFMD and its network of schools and corporate universities are strong advocates of the social and environmental imperatives that must accompany business practices globally.

Through our activities, publications and projects, we aim to contribute to the advancement of goals related to human rights, responsible management, ethics, corporate sustainability, inclusive economy, poverty alleviation and mitigation of climate change. I will outline some of our key initiatives.

In 2003, EFMD signed a partnership agreement with the United Nations Global Compact (UNGC) and launched the Global Responsibility Invitation, which in turn led to the creation of the Globally Responsible Leadership Initiative. Moreover, EFMD has worked closely with the UNGC as a founding member in the development and formulations of the Principles for Responsible Management Education.

Ethics, responsibility and sustainability are fully embedded into both of the EFMD international accreditation systems: EQUIS — EFMD Quality Improvement System — institutional accreditation since 2013, and EFMD Programme Accreditation System since 2014. EFMD was the first accreditation body to give such importance to responsible management issues in its accreditation standards, being an active agent of change in the management development industry. I trust we will continue to play a catalyst role in placing issues of ethics, sustainability and responsibility on the quality agenda.

The Business School Impact System (BSIS), run as a joint venture between EFMD and FNEGE, identifies the tangible and intangible value that a business school brings to its local environment. Part six of the BSIS assessment criteria focuses on societal impact, including corporate social responsibility, sustainable development, environmental management and fostering diversity.

We actively support Responsible Research in Business and Management, led by a group of renowned scholars who aim to promote research that produces credible and reliable knowledge that addresses problems important to both business and society. We also support the Sustainability Literacy Test — SuliTest — which provides citizens and organizations with internationally recognized and locally relevant tools to engage learning and access the degree of awareness on sustainability challenges and solutions of their stakeholders.

These are just some of the initiatives among the many projects, events and services we run.

(PR): How would you compare the position of business education in different regions across the world?

(EC): The U.S. is undoubtedly a cradle of business education, excelling in academic research and attracting some of the brightest international students. Indeed, the latest edition of our Business of Branding study with CarringtonCrisp, yet again shows that Brand USA remains the most popular choice for international business students. The same study revealed that the U.S. is perceived as having the strongest and most dynamic economy. Linked to this, the U.S. is also leading in offering opportunities to work following graduation.

Despite the tightening of post-graduation visa regulation and a rather unfriendly climate created by the outgoing administration, the U.S. overall benefits from a positive perception not only among prospective students but also faculty and corporate recruiters — but this position is not a given and we have many equally excellent business education institutions in other parts of the world. In some aspects, such as enhanced exchange and collaboration with the corporate world, careers services and relevant and impactful research, European and Asian schools perform even better.

EFMD's accreditation systems' core values — including respect for diversity, commitment to internationalization and corporate connections — are deeply rooted in the European concept of management education. Over half (102) of EQUIS-accredited schools now come from Europe.

Across Asia, fast economic growth, rising population and higher disposable incomes have triggered a rapidly growing demand for business education, which has inspired many young people to seek business degrees. In parallel, the growth of attractive employment opportunities closer to home and the rising interest in further education and training led to more investment in business education in Asia, enhanced by quality benchmarking offered through international accreditations and partnerships. The best testimonial to how rapidly the quality of management education has developed in Asia is the evolution of the number of EQUIS-accredited institutions. Since 2010, the total number of EQUIS-accredited schools has grown by 47%. In Asia, it has more than doubled, from 19 accredited schools in 2010 to 40 right now. Asian schools account today for over 20% of the EQUIS-accredited schools. The institutions in Asia will become strong players in the industry in the years to come.

(PR): Could you provide an insight into EFMD Global's accreditations for those who may not know much about what you do?

(EC): With thousands of business education providers around the world, increasing globalization and mobility of students, it is difficult for prospective students, executives, corporate partners and other public and private stakeholders to recognize a quality institution. We might ask how embedded the school is in its particular national higher education context? What is its reputation or position in the rankings? How rich or specialized is the curriculum? Does it have robust career services? And what are the fees and scholarship options? But these questions reveal little about the actual quality of the school and the student experience, nor about the school's long-term viability as a partner, or its potential for international development and growth.

One way to get a fuller picture is to check whether a school is accredited by a global accreditation body and meets internationally agreed quality standards. Why? Because a rigorous accreditation system doesn't just rely on a few criteria that may vary immensely from year to year, but instead gives a truly comprehensive picture of a school's offerings, ethos and value for students and partners.

Over the last 25 years, EFMD has worked very hard to develop an international accreditation system that places the excellence bar and selectivity high, but also recognizes the diversity of different institutions and contexts, and focuses on the continuous quality improvement process.

EQUIS, short for EFMD Quality Improvement System, is the leading institutional accreditation system for business schools. It was created in 1997 as a rigorous tool for business schools — first in Europe and now also worldwide — to assess, accredit and improve their quality in ten key areas, benchmarking them against international standards in terms of governance, programs, students, faculty, research and, foremost, internationalization, ethics, responsibility and sustainability, as well as corporate engagement.

Our program accreditation system, EFMD Accredited, is rooted in the same principles and offers schools a credible set of labels for top-quality and internationally positioned programs. It covers the full range of academic programs, from bachelor's to doctoral studies. EFMD Accredited offers schools a distinctive and robust label — for example, EFMD Accredited MBA.  As the system encourages the development of expertise on specific program segments, it also becomes a platform for international partnerships of schools through program affinities, networks of excellence and mutual benchmarking.

Our certification system for online courses — EOCCS — certifies online courses in the area of business and management, creating a benchmark in this emerging space. The certification is not exclusively available to business schools but to all learning providers offering business courses online.

Finally, CLIP, our accreditation systems for corporate learning organizations (CLOs), combines assessment and development of a learning function in a meaningful manner and rests upon a framework of five standards comprising strategy, market, offer, resources and impact, with cross-functional areas assessing digital, agile and international aspects of the CLO. It allows the corporate learning function to carry out a strategic diagnosis of how it contributes to value creation within its organization.

(PR): EFMD Global also participates in several important international projects. What sort of impact have you had in this area?

(EC): Over the last 15 years, the EFMD International Projects department has led or participated in 53 projects. Altogether, these projects have involved almost 400 partner institutions in 89 countries all over the world. EFMD's contribution to these projects reaches a total of €6 million.

EFMD is currently running a diversified portfolio of higher education projects in the European Union, Latin America, the Caucasus and Israel. These projects cover six main area of expertise:

Capacity building for the modernization of higher education: strengthening the capacity of the partner business schools and universities to adapt and take advantage of the changes in higher education today.

Internationalization: supporting higher education institutions (HEIs) to develop their internationalization strategy and manage its implementation.

Third mission and impact assessment: supporting HEIs to understand and assess the impact of their services to the community (third-mission activities), and to incorporate it in their strategic planning.

Entrepreneurship: accompanying HEIs to support and promote entrepreneurship by creating and testing new curricula and courses.

Digital transition and innovation: cooperating with HEIs to develop innovative solutions, tools and methodologies, and to support their transition to digital teaching and learning.

(PR): 2020's global lockdowns thrust learning institutions into a period of transformation and change. COVID-19 prompted educators from across the globe to act quickly, bringing digital platforms to the fore and sparking new, innovative methods to further academic goals. What is the next challenge in education?

(EC): One of the key issues is the return to the source of the impact that business education can have on their environment. Indeed, when educational institutions find themselves in situations of rapid change, as is the case with the economic crisis resulting from the COVID-19 pandemic, there is a lot of disorientation above all. The disruption prepares ground for a new mandate for HEIs, which looks at how institutions can have an even more positive impact on societies and ecosystems, but also how they can integrate into them even more harmoniously and effectively. Management schools and educators should not be passive observers; they must contribute more by highlighting their activities and their heuristic role. Transformational and more sophisticated goals are required in the face of an increasingly complex and globalized environment. And ranking bodies, international organizations and governments need to join in this movement.