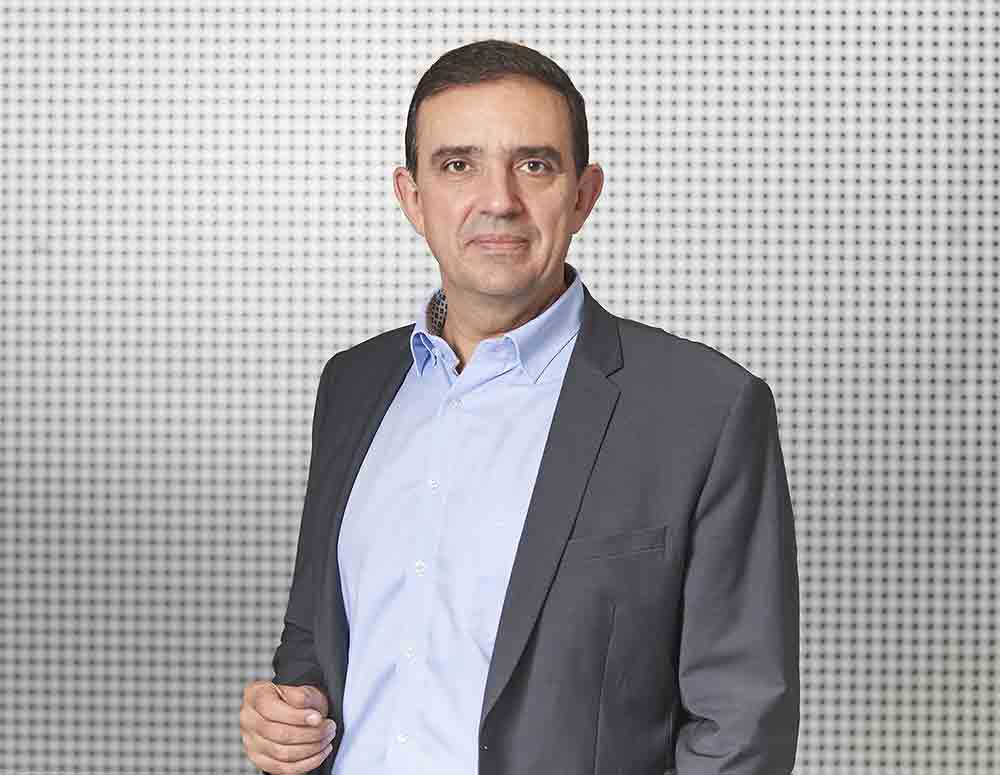 27 Aug

Individuality seen as the core of education
Herbert Castéran, Dean, EM Strasbourg Business School, outlines the institution's particular focus on education through self growth and the importance of balancing theoretical and hands-on learning
What differentiates EM Strasbourg Business School from other business education institutions?
EM Strasbourg is a unique case in France because we are the only school that is part of a grande école, an elite system in France, as a component of the University of Strasbourg. We have two identities: a private one and a public one. This may be common internationally, but in France we are the only one.
Our ambition is to enlighten people and organizations. We believe in individual personality, which is made clear in our slogan, Be Distinctive. This does not mean that we want our students to be different, but that they make a difference by being themselves. Our value proposition is based on hard skills and soft skills but geared to a path of self-discovery.
We have a dual approach at EM Strasbourg Business School. We always have a theoretical side and a more practical side in our courses, with constant interaction between both. Our apprenticeships begin in the first year. The following year students study abroad through our vast network of more than 250 universities, discovering new cultures and languages. After that they can apply for an apprenticeship track where they spend about 70% of their time on site with companies. They balance their time between their coursework and constant interaction within companies where they gain valuable professional experience.
We also encourage strong relations between our alumni and our student body. Students are invited to all alumni events and develop a network with alumni from the beginning. There are constant exchanges. From a job perspective and in terms of professional opportunities, this practice has been a success. My ambition is to develop a hub for European management. We are at the heart of Europe and represent the European touch. When international students come, they expect to experience French, Swiss, Dutch, German and other styles of management.
What recent improvements have you made in terms of curriculum updates?
We have 14 programs devoted to companies, and our goal is to formulate a precise definition of the exact content of the training on a company-by-company basis. The aim is to collaboratively seek out a common focus of objectives in our executive education curriculum.
We are also launching a new executive education diploma in leadership and meditation that explores the impact of meditation on behavior and how it can improve decision making. This is not a coach course. Coaches can be of great use and have a lot to offer, but this program involves medical doctors and human resources researchers that use a scientific approach to meditation. These studies lean towards a vision of transformative leadership through meditation and data analysis. The course is an example of our expertise. We are always looking at new trends to improve decision making and reduce bias. Our goal is to train new leaders with scientific approaches. It is a novel approach in France and Europe.
What is your main focus in terms of the research done at the school?
Part of our mission is to provide high impact intellectual contributions to organizations. The research we design is specifically applicable to these entities. We have launched a center for prospective subjects, called the Observatory of the Future. Researchers together with managers and chief executive officers are building and exploring possible future scenarios. We are conducting fundamental research surrounding behavior and decision making in three dimensions: how people react to challenges like COVID-19; how people react to the adoption of new technology; and the implications our current context has on governance systems.
How has the notion of sustainability in industry changed the way business is taught?
We have three co-values at EM Strasbourg: diversity, ethics and sustainable development. Companies must now act as societal actors. They are seeking profit, which is also a condition for sustainability. However, they are also considering the impact of their actions on society. This comes from a global demand from society itself and our young alumni. If you consider alumni who have graduated in the past five years, they are asking for more engagement from themselves and from companies. They are asking themselves if their companies are sufficiently involved in corporate social responsibility.
We have developed a specific online corporate social responsibility learning tool to train our students and partners to think in terms of sustainable responsibility. There is a certification system within the tool that makes sure users confidently understand the new principles. Nowadays good managers are required to be genuinely committed and involved in the future.
How has the school adopted new digital technologies while handling pressures caused by the pandemic?
The COVID-19 crisis has forced us to react. We have a long tradition of online and innovative training, but the situation changed our entire mindset. The transformation took place in two steps. The first was in terms of materials. We needed to provide tools for change, such as new software and hardware. For example, we gave a free Zoom license to all our students and faculty. Our priority was seamless communication between teachers and students as well as in their respective communities.
The second step was training our teachers. The average attention span on Zoom is about five to seven minutes. Courses need to be specifically designed to cater to small groups and communities in this medium, which means they need to be redesigned. We adopted new technologies, such as gamification and virtual reality, whenever possible. We are finding a balance and a transversal approach that mixes different modalities to develop remote learning.