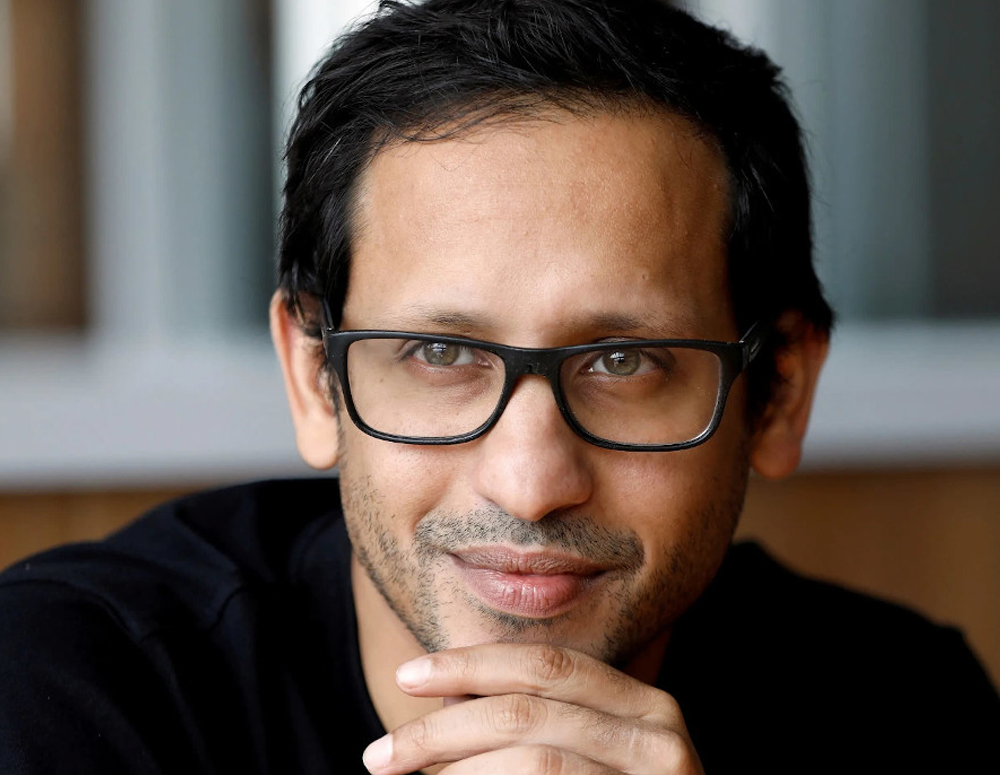 23 Oct

How Indonesia became a global innovator in education
Nadiem Makarim, Minister for Education, Culture, Research and Technology, reveals the bold policies and innovative, tech-based solutions that have transformed Indonesian education at all levels.
This is quite a singular year for Indonesia as it holds G20 Presidency. How are you embracing the momentum this has generated to advance the goals of your ministry? 
I think it's a great honor and privilege that Indonesia was able to host the G20 Presidency. It provided two things: firstly, a chance for the rest of the world to experience Indonesia in person and to appreciate the rate of change and growth that we've undergone. And secondly, it presented us with a huge opportunity to showcase the country's innovation and progressiveness in key areas, like education — we seized the occasion to share the major changes that are transforming Indonesia's education system.
It also linked to the United Nation's Transforming Education Summit in New York, where we elaborated on a few themes around Indonesia's transformation. That was one of the first times so many other countries have approached us after the sessions, wanting to learn from Indonesia. They were particularly interested in the bold policies we implemented in lower, middle and higher education, as well as the digitalization of those policies. In addition, there was a lot of interest focused on the technological solutions we've applied.
We provided a very different perspective at the summit — not only did we share our aspirations, but we elaborated on the challenges we faced and the lessons we learned, step by step. We realized that, in some respects, we were the innovator in educational reform. All of this would not be possible without President Joko Widodo's singular and bold mandate to transform education and human capital in Indonesia, which is the main theme of this administration. The leeway, autonomy and ability to make bold moves were mandated by the president and enabled us to achieve this.
What were some of the take-home messages and accomplishments that came out of the Transforming Education Summit in New York?
 The most valuable achievement was a series of doors opened to bilateral discussions on partnership and the ability to share resources and learning. Several other countries were considering developing digital resources for education and UNICEF presented an initiative for the gateway for digital learning to be a digital repository of global content for all education systems to access. We stood center stage on this, because that is precisely what we've done in Indonesia. It would be interesting if Indonesia could lead in providing best practices for developing a global digital ecosystem.
Apart from that, it was notable how we had been able to contract a digital team that didn't behave like a vendor to the ministry, but which still mirrored the ministry's organization and stood as a real thought partner embedded within the ministry. From the beginning, public and private sectors designed policy and education products together, which is the only way this can work. Many countries realized that you need talent — which in our case includes software engineers, product managers and data engineers who have left big technology companies and startups to join our team and build all these products.
I feel countries were very impressed by some of our products, because we based them on needs expressed by the stakeholders and not just on buzz-worthy designs. For example, school principals had been complaining about the burden of administrative tasks in financial reporting, planning and budgeting, so we built platforms that automate their planning and reporting, affording them more time to mentor their teachers. They also found it challenging to procure items, which led us to build an e-commerce site for schools through which they can order everything, with a school on an island having the same access as a school in the capital. Our approaches to technology are very pragmatic.
What are some of Indonesia's other educational challenges that you have tackled with technology and innovative solutions?
I think the biggest challenge comes with the sheer scale of our educational system. With 60 million students, over 300,000 schools and more than 3 million teachers, it's the fourth largest in the world. For us, the use of technology isn't optional — there's simply no way we could physically train 3 million teachers while ensuring that the training was relevant for all of them. The only way to do that is through technology. Therefore, we built a teacher app called the Emancipated Teaching Platform and, within the first six months, it had over 1.6 million teachers registered on it. As an online platform, it enables teachers to learn necessary skills and competencies at their own pace, based on things that are relevant to their teaching needs. It also has teaching materials numbering in the tens of thousands that they can apply in class, such as downloadable lesson plans, modules and classroom assessments with which they can gauge if they're teaching at the right level.
The app also allows for an otherwise impossible new curriculum rollout for 300,000 schools — it provides the entire toolkit for transitioning to the new curriculum and can be used by every teacher and principal as a step-by-step guide. But most importantly, we provide various ways for them to do this at their own pace, without feeling intimidated. The new curriculum also comprises a dramatically reduced amount of content from previous plans. Less is more, so educators can delve deeper into and focus on foundational competencies such as numeracy and literacy.
The other revolutionary aspect of this curriculum is that it grants educators the freedom to move back and forth between lessons and to accelerate or decelerate depending on their class level. Just imagine how powerful that is. Globally, countless students are left behind by current education systems, which we can all relate to from our own educational experiences — we might not have understood a concept as a student, but the class had to move on. For the first time, students can move back one or two years to catch up. We allow complete flexibility within a year time frame. For example, if teachers choose to focus on a core mathematical concept for a few months to solidify the issues they feel are necessary to keep everyone on track, they can do that.
The other remarkable aspect is the dominance of project-based learning. We took classroom time and moved it into external multidisciplinary projects. In high school, for instance, there are thematic projects on climate change, intolerance, entrepreneurship, local arts and culture. We're enabling schools to localize components of their education and pay respects to their local culture, language and rituals, as we want to celebrate diversity in this curriculum. 140,000 schools have now registered and, without technology, the curriculum could not have accelerated at this pace. However, it wasn't easy. It took a year to set up this team and two years of product development. We have many more innovative education products, but those are our major developments to date.
Among your ministry's boldest moves has been the creation of a new method for measuring performance in secondary schools; one that steers away from subject-based tests. Can you tell us a bit more about this?
One of our greatest transformations in secondary education came with changing the entire measurement of performance and scrapping all subject-based tests. There's no more high-stakes testing in elementary, middle or high school. It was replaced by a low-stakes test in numeracy or literacy — it's similar to the Programme for International Student Assessment (PISA) that the Organisation for Economic Co-operation and Development (OECD) uses to benchmark countries against each other.
For the first time, we're using an international assessment, and I think we're the first country to do this. Our value-based tests assess social and emotional wellbeing and safety, while our surveys of students and teachers can also assess the risk of sexual violence, intolerance and bullying, making them truly innovative. It's all in the cloud and every school can monitor where they are across each of these dimensions just by looking at their dashboards.
This is the first year we've implemented the tests and just imagine the signal it sends to the system. First, it says it's less about what kids know and more about what they can do with what they know: logical reasoning, computational ability of that reasoning, analytical capabilities and problem-solving skills are all invaluable. The second thing it signals is that values matter as much as competencies; what we teach our kids regarding character and values is something the government cares about and would like to see more progress in. We are focusing on cultivating diversity and a love of diversity as a core part of the educational system. In our public university entrance exam, we eliminated subject-based testing to focus on numeracy, literacy and problem solving at a higher level. This is our biggest change in secondary education.
Let's turn our sights to higher education and Indonesia's research and development (R&D) ecosystem that's comprised of what I like to call the "innovation trifecta", as the intersection of institutions of higher learning, government and the private sector is key to fostering a vibrant R&D ecosystem. How is your ministry paving the way to a more fluid and progressive exchange between all stakeholders?  
We've made radical changes in the country's higher education system, as there's a greater sense of urgency to transform this area — partially because the necessary changes directly impact unemployment, which is another immediate concern for us. As the country grows, we want to ensure that what we teach in universities is relevant to our students' economic opportunities. The first landmark policy that we implemented was to grant every undergraduate the right to take up to three semesters outside of their study program, two of which they can take off-campus. In the past two years, we've curated hundreds of companies to launch six-month and semester-long internships, and we've commissioned technology-training companies to create full-semester courses for digital talent. We've also created social entrepreneurship opportunities, like teaching literacy at a remote regional elementary school. More than 50,000 students have now engaged in activities like entrepreneurship, teaching or university exchange programs.
Another option is our Indonesian International Student Mobility Awards (IISMA) Program, a semester-abroad scheme with international universities, and during my recent visit to the U.S., I met with several universities to explore new opportunities for our students. We've always had these scholarship programs, but we realized that, by dividing them into smaller, semester-long chunks, we would be able to provide more students with this life-changing experience. Many people were shocked when we announced this policy as it was very bold. It means that any university student within our national system who gets accepted into any of these programs abroad must receive full credits for that semester, regardless of their major. It's an intentionally disruptive policy. Although there was initial resistance and shock from our universities, once the first group of students returned and shared their experiences, many faculty members recognized the value and students began to demand more of these opportunities.
Now, most new opportunities are created by our universities as students are demanding off-campus activities from these institutions too. The government is currently sponsoring about 130,000 opportunities — for example, we pay for internship salaries and the costs of digital training, and universities are now following suit. This policy single handedly made every company, every non-profit organization and every research institute an accredited university for a semester. Imagine how radical that is as a concept: now everybody can be a university teacher and everybody can be at a university for a short period. It was necessary to break down the barriers between academia and the industrial sector.
Additionally, we've added a few initiatives to push private-sector involvement in our universities. One of the most successful of these is our Matching Fund — an elegant and simple incentive to match any funding that private-sector players put into a university product, innovation or program. It was over subscribed within months of launching and we keep increasing the budget annually as it's one of our most successful programs.
Then, we created a platform, like a dating site, to match and connect researchers, universities and businesses. When you match, you get funded. We also created a platform for students to find off-campus semester activities. Having the ministry manage this platform was a crucial element of the plan — we could have easily given funding to the universities and then allowed them to create programs off-campus, but the top-10 universities would have monopolized all the companies. However, if we are the ones who curate the program and students from all universities can apply online, then everyone has a fair shot at getting into these company internships.
You have recently spent a week in the U.S. meeting other education ministers, university presidents and businesspeople. What areas relevant to your ministry do you feel would most benefit from closer ties between the U.S. and Indonesia?
I think many areas would benefit. First and foremost, learning how leading institutions in the U.S. have innovated — what they've learned, what they've done well and what they haven't done well is all critical information for us on our journey.
Secondly, we would like to open opportunities for our students to study abroad, whether for a full degree, a semester, or micro-credentials. Currently, there are 7,993 Indonesian students in the U.S., based on Open Doors data from the Institute of International Education. However, there were 8,326 students pre-COVID and this number is more relevant, as it will likely return to that level soon. Opportunities abroad for students can be in academia at top universities or, eventually, in companies and industries. It's about sharing our whole transformation agenda and striking partnerships that will increase opportunities for Indonesian students.
Other than that, we've had many fruitful discussions about research partnerships. We truly believe that Indonesia represents the gold standard of research opportunities as a country and it's an ideal research destination for every salient theme that's relevant today. In terms of climate change, for example, we have one of the largest renewable energy resources and raw materials for all types of green-economy industries. In the transition to renewable energy, we have the greatest geothermal capacity, as well as hydro and solar. We have mountains, coasts and forests, and can talk about how climate change affects the largest archipelago in the world. Regarding biodiversity and the impact of climate change, we have the most extensive underwater biodiversity, the second-largest rainforest and are one of two remaining countries with rainforests. The environmental research opportunities are considerable.
Indonesia offers interesting research opportunities for socio-political trends too: even though we're a majority Muslim population, we're a multicultural, moderate nation. We're also the fourth-largest country by population and one of the largest democracies in the world. We're trying to strike research partnerships with universities abroad so that our students and faculty can research with the best in the world. They can then collaborate with Indonesia's best to create solutions for our present and future problems. We want to increase the experiential learning opportunities to eventually become semester-long credits.
The journey toward building relationships with leading international universities has been very rewarding. Once we share our vision with these institutions, most of them are incredibly engaged and impressed. Many of them have told us that they're trying to do what we're doing at their university, but it's taking them a bit longer. I found it very interesting to hear those perspectives.
As one of Indonesia's first tech titans, how would you characterize the nation's own tech industry? 
We have a large digital sector, which our president feels very strongly about developing and growing. In which areas could Indonesia potentially be a leader? I would say the green economy, tourism and the digital economy are all fruitful areas within the country and we believe that these sectors can deliver outsize returns for our economy. The reason we can be a digital leader is that, firstly, we're a big domestic market, so you'll see that the largest technology company in Southeast Asia's primary market is Indonesia. I like to say that many people wrongly assume the Silicon Valley of Southeast Asia is Singapore, while I would argue that it's Jakarta. Jakarta is the technology hub of Southeast Asia, simply because the market is there.
Indonesia has a lot of technology talent. Our technology companies are big, which makes the market big. It attracts a lot of innovation and investment. Not every Indonesian is going to become an engineer, but building digital engineering capabilities — like product management, data engineers, software developers, cloud experts, or UX designers — will have an outsized return because the software makes everything more efficient. It facilitates transactions and economic activity at a large scale and creates efficiency in all sectors. We believe that building digital talent is one of the most important things we can do. That's why the programs at all the technology companies have been opened for those internship opportunities.
Is Indonesia meeting its internal demand for digital talent?
 No, not yet. That demand is always above supply, not just in Indonesia but everywhere, including the U.S. It's virtually infinite because it takes so much time to build supply. Digital talent must be trained, not only in educational systems but within technology companies where their primary development happens. We're trying to race ahead to ensure that the supply is enough. There's considerable interest, a lot of job opportunities and a good software engineer will always find a job — whether at technology companies or non-technology companies, everyone needs digital talent to digitize their operations and systems.
Do you have a final message for the readers of Foreign Policy?
It was a privilege to travel in the U.S. recently. While Indonesia has traditionally always played catch up, it's a source of great pride and excitement for us that we're spearheading developments in education that many other countries are just starting to think about and that they're eager to learn from us.
President Widodo is taking leaps in key sectors that require a lot of courage and talent to realize, and I think Indonesia is in a unique position because of this. The main lesson learnt in this transformation journey was that everything takes time and that resistance is a normal part of transformation and change.
The second lesson learnt is that it's all about the quality of the team. The team you see here is the reason why we can move forward — the combination of senior bureaucrats and millennials from both the private and social sectors create a different structure that can move at a much faster pace and apply principles from various industries. I think we're dawning upon a new era where a multidisciplinary form of talent in government is possible. That's how we make leaps in innovation.