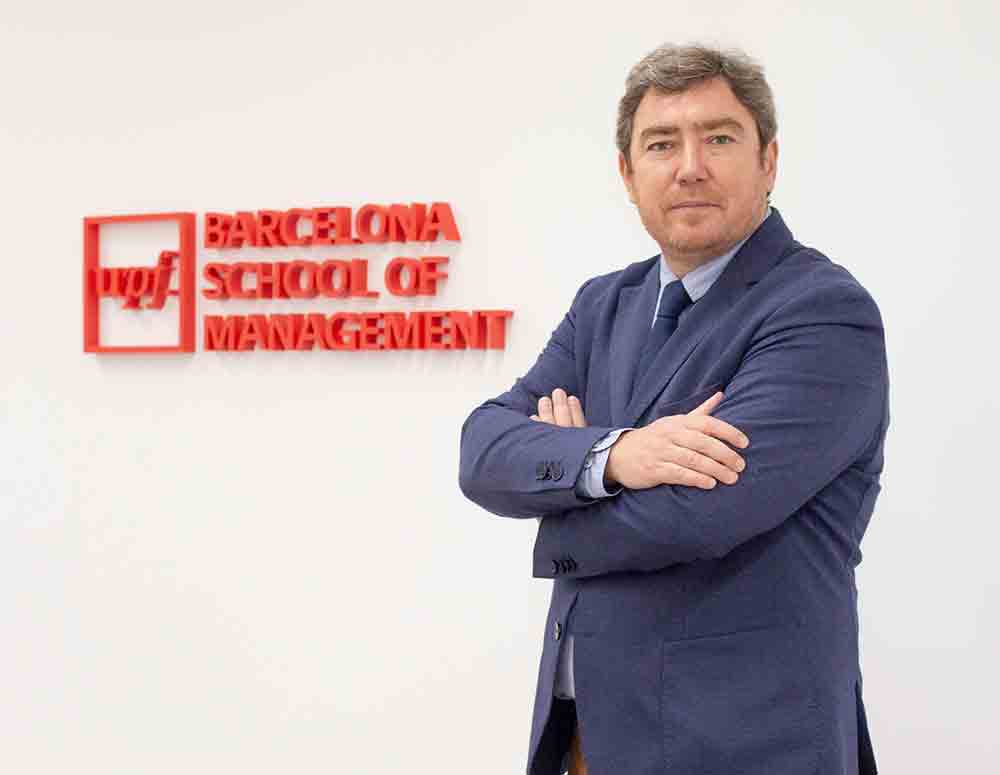 27 Aug

Education's role in driving social change
Jose M. Martinez-Sierra, Director General, UPF Barcelona School of Management, details how his institution uses education as a platform to push sustainable business practices to change society for the better
What differentiates UPF Barcelona School of Management from other business schools?
What makes us different and a leader both in Spain and Latin America is that we are the management school of a top public university. Many world-class business schools, particularly in the United States, are private institutions. It is unusual to a school like ours with our own set of challenges in funding and governance that still manages to be at the top of the system. We compete directly with private institutions. This paradigm gives us the possibility of playing a role in the business training world, but at the same time maintaining values that lie at the foundation of public institutions. At our core, we provide means for talented students who lack resources to be trained in a top private institution. We offer need-based and merit-based scholarships for our students. We place a great deal of importance in curricula and specific courses that promote short-term gains for students.
We work closely with the private sector. We are most fond of businesses that have a long-term vision, care about issues beyond their assets and revenue and have a transformative impact on society. We focus on developing strategies with firms that embrace sustainable values within the frame of public interest, which is not a usual role for business schools. For example, we recently signed an agreement with Triodos Bank, a company recognized for being a leading institution in sustainable finance.
We have been producing custom and in-company programs for some time. Life is busy and getting busier and not everybody has time to undertake one of our global programs. We must bring business to the school, but we must also bring the school to business. Our faculty are former business leaders and some of our former faculty are now in the business world. Working together with leaders of firms to create a teaching joint venture has been very beneficial in tackling ongoing problems. The efforts our faculty has made in interacting with business leaders and the needs of firms has paid off. Issues are now addressed on the ground.
We like to have a realistic vision of our university. We are considered the best university in the Spanish-speaking world. In terms of research, this is even clearer; our impact is huge. For each euro invested in this university, we triple or quadruple our impact in external benefits and contracts we sign with private and competitive research funds. We hire through faculty excellence programs so that the value of every euro is increased by eight, nine or ten. However, we have room to improve, particularly in terms of knowledge transfer, innovation and applicability. Education is the best investment in modern history and will be for many decades to come. It has always been the best way to grow as a person and as a society.
How has the COVID-19 pandemic changed how business schools view the educational process?
Every school of our kind assumes that traditional education is over. The pandemic has had a transformative effect on orthodox education. Those who were reluctant to implement strategies of blended or online education — particularly strategies of international knowledge transfer — are now more willing to innovate the business learning experience. Conservatives are now more open to formative processes, which is transforming higher education for the better.
However, some things remain the same. When Harvard and Massachusetts Institute of Technology launched the edx platform — representing a new direction of higher education through massive open online courses — business leaders saw free education as the end of traditional learning. However, they were unfamiliar with how higher education works and the value higher education has. Education is far more than what one gets in the classroom; it is about the life experience you gain, the networks you generate and how these networks accompany you throughout your life. These are the reasons one chooses a top educative establishment. This year has been the toughest for admissions for Harvard College. The core values of higher education remain unchanged.
How did UPF Barcelona fare in moving towards virtual classes due to the COVID-19 pandemic?
When the pandemic started, I was at Harvard University, a university well known for research. However, the school took a drastic approach and sent all students home from one day to the next. When I arrived at UPF, the former dean had launched a comprehensive $2-million investment strategy to boost the school's information technology capabilities for an efficient transition to online education. Although the pandemic has been extremely challenging for everybody, our school was already in the middle of a transition. We were largely prepared relative to what I saw on the other side of the Atlantic at Harvard, which is great news.
How important is the concept of sustainability in business education?
The end point when rethinking the future of business institutions is being oriented towards planetary wellbeing. This is the core value of our university. We are educating future leaders, both as professionals and human beings, to be aware that a highly valued, successful career cannot exist independently of what it means to live together on this planet. Not being proactive with regards to sustainability is no longer an option. We are actively showing leaders in the public and private sectors how they can contribute to planetary wellbeing in the best ways possible.
Public private partnerships (PPPs) are important in terms of public interest and planetary wellbeing. Firms are realizing they need to collaborate on opportunities in education, public health and construction where citizens feel the government should play a leadership role. If you analyze where COVID-19 has been most effectively addressed, it is through public-private collaboration in terms of funding, research, implementation and distribution. We are going to see a new launch of PPPs on a global scale. We recently hired a faculty member who is leading our PPP strategy in the World Economic Forum. This is the future of the school. We are aligning all programs that have a private dimension.
Additionally, we must change the biodiversity of business in terms of gender, culture and race to give all scholars chances to drive the future. The key is internationalization. Energy, talent and values exist in the world, and we must bring them into our school.
How is UPF Barcelona implementing new technological advances into its curricula?
There are two approaches schools can take when introducing the digital element. Either you treat it as something you add to traditional skills, or you can be digital only. We believe it would be presumptuous of us to make that decision for our students, so we are trying to do both. We are forging strong specializations in our business programs so students continue to have the skills to interact in more orthodox modes in finance, business strategy and human resources. Although these fields have values that can be improved through the digital process, they should be linked to cultural programs. This addresses what we call the illiteracy of second degree. Future leaders must be well-rounded. We combine specialization in the digital sector with transversal digitalization of the school, which includes not only what is happening in the classroom but also the careers of the faculty and alumni. This is the spirit of modern schools, and it has been working well.