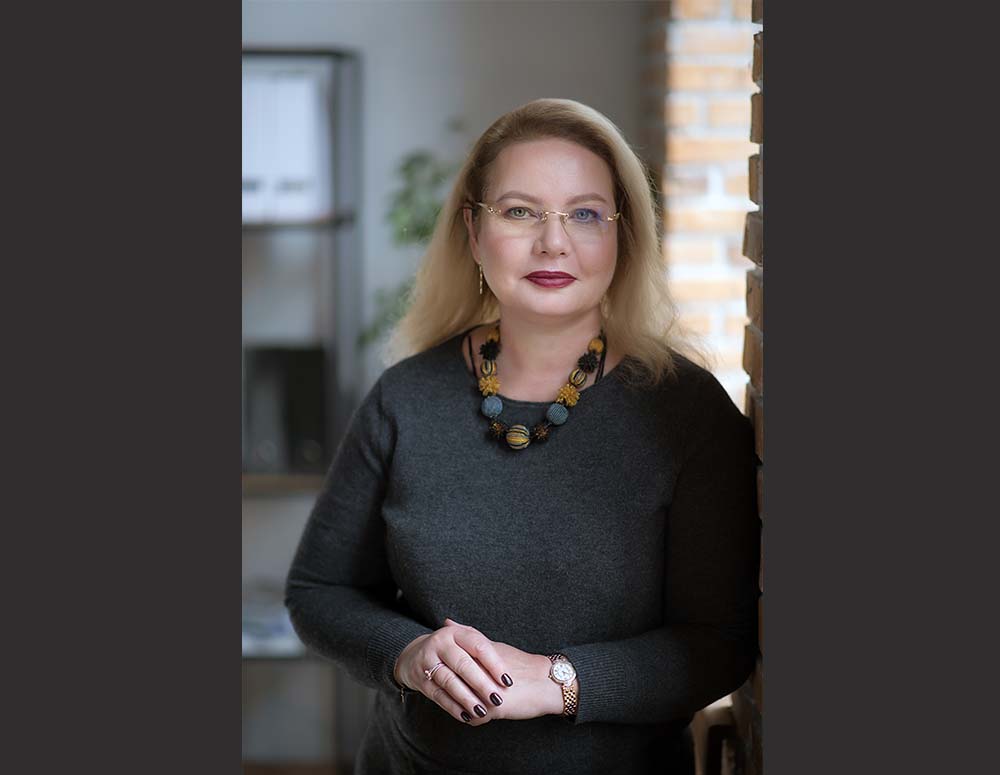 27 Aug

Business education breaks free of borders

Iryna Tykhomyrova, President, International Management Institute, talks about the school's initiatives to create a business education platform in Central Asia and possibilities Ukraine represents for business

 

What differentiates International Management Institute (MIM-Kyiv) from other global business schools?

Our school was founded in 1989 according to international standards. It was a joint venture between the International Management Institute Geneva and the National Academy of Sciences. We received educational technologies, values and a network of very good international connections; we were very reputable right away. We are not associated with any university. We are a private, stand-alone business school focused only on executive education. We have a relatively small master's in business administration program and are well connected with the business community and wider Ukrainian society.

We have one of the best groups of international partners in the world. We are partnered with Tepper Business School at Carnegie Mellon University and Institute for Strategy and Competitiveness at Harvard Business School, both in the U.S. We are also partnered with Stellenbosch Business School and Gordon Institute of Business Sciences in South Africa. Additionally, we are partners with China Europe International Business School and other universities in Europe and Baltic countries. We are full-fledged members of the Association of MBAs, Association to Advance Collegiate Schools of Business, European Foundation for Management Development, International Association for Management Development in Dynamic Societies and Baltic Management Development Organization.

We want to be on the map of business education as MIM-Kyiv and as a Ukrainian entity. We want our activity to help Ukraine be more visible on the economic map. One of our main priorities is to create a positive image of the country. Often discussions about Ukraine evoke negative imagery because of past scandals, corruption and war. Providing quality business education for international entities confirms that Ukraine is developing. We work according to the best international standards and share the values of a socially responsible business.

How did your school handle the transition to online classes during the COVID-19 pandemic?

In Ukraine the first lockdown was announced amidst our final session of thesis defenses. In one day, we managed to change our procedures and employed available technology to successfully continue our defenses online.  It took us less than two weeks to have the full scale of our activities online, which was not easy.

We used our existing information technology infrastructure, facilities and systems to make the shift of our academic activities, extracurricular activities and all our communications with our students as seamless as possible. We bought additional equipment, expanded our cooperation with the communication tools providers and did training for our faculty and support team. We are now well equipped and are using a hybrid model of learning. Hybrid learning has good prospects because Ukraine is a large country. We have participants from all over.

However, the pandemic had a negative effect on international relations. We suspended our international study tours and in-class courses with our international professors. We now hold online conferences and online lectures. While it is better than nothing, it is not the same. Face-to-face conversation adds personal touch. In the future we will have the chance to renew our partnerships in person. The world will not be the same after COVID-19. Education is about the future, and it is important that we create a new future together.

How is MIM-Kyiv pushing sustainability as part of its curriculum and internal operations?

We believe that politicians do not own sustainability discussions or actions.  Sustainability is a key issue for business leaders and the business community. It is impossible to run a successful business or be part of a reputable business community and not to care about sustainability. While we do not have a specific course on the subject, the issue is now part of every course and is discussed from all different angles.

To promote the discussion, we run business clubs for our partners and alumni around once every three months where we discuss the problems of sustainability. We pay special attention to environmental issues. We also conduct a series of events dedicated to the European Green Deal. We touch on subjects such as changes in the EU's economic and export regulations and green finance.  Hundreds of people participate in these talks.

How has the school expanded its horizons in terms of entering new markets?

In late 2020, the European Union requested we provide our educational services in Central Asia. We started a business education project in Tajikistan. It is a symbolic project for us because in the '90s western schools helped us develop. After almost 30 years, we are now helping other markets to create their own business education system. Tajikistan is unique as it borders Afghanistan, China, Uzbekistan and Kyrgyzstan. Sharing our experience and principles of responsible business is our social responsibility.

We started the project online with a relatively small base. It is now going offline and growing. Our activities are supported by the governments of the EU and the U.S. and western businesses. They want to bolster business education and local businesses who require qualified employees. The market is very unusual; we are the first business school from the post-Soviet area in this country. In Tajikistan, we represent modern Europe. We are bridging Eastern Europe and Central Asia. We have participants from Belarus, Kazakhstan, Moldova and now Tajikistan. We want to embody the highest standards of international business and international education in Ukraine. Launching online courses and entering another market during the COVID-19 pandemic has been an extraordinary journey.

What makes Ukraine an attractive place for prospective business students to study?

Our country's future is bright. We have well-educated and talented people. Our economy is not as well developed as we would like. However, Ukraine has a lot of room for strong business development, which means there is an abundance of opportunities. The country is an up-and-coming destination. Reforms have been launched and will continue.

We are optimistic because we see that businesses are thinking about the future and paying for their people's education. Some prefer managers to take open programs, while some prefer corporate programs. Last year we had a lot of participants from pharmaceutical, logistics, medical, energy, information technology and media companies. These businesses are growing, and we have a lot of their representatives in our program.

Businesspeople in Ukraine are not limiting themselves to the local market. Almost all our program participants are expanding their businesses in Eastern Europe, Central Europe and Baltic countries. Many with global ambitions have done so. For us, internationalization is not a question of how many non-Ukrainian passport holders we have in our classes. Business nowadays cannot be limited by the borders of one country. We would like to be an inseparable part of Europe — not only geographically — and we work hard to ensure we are.